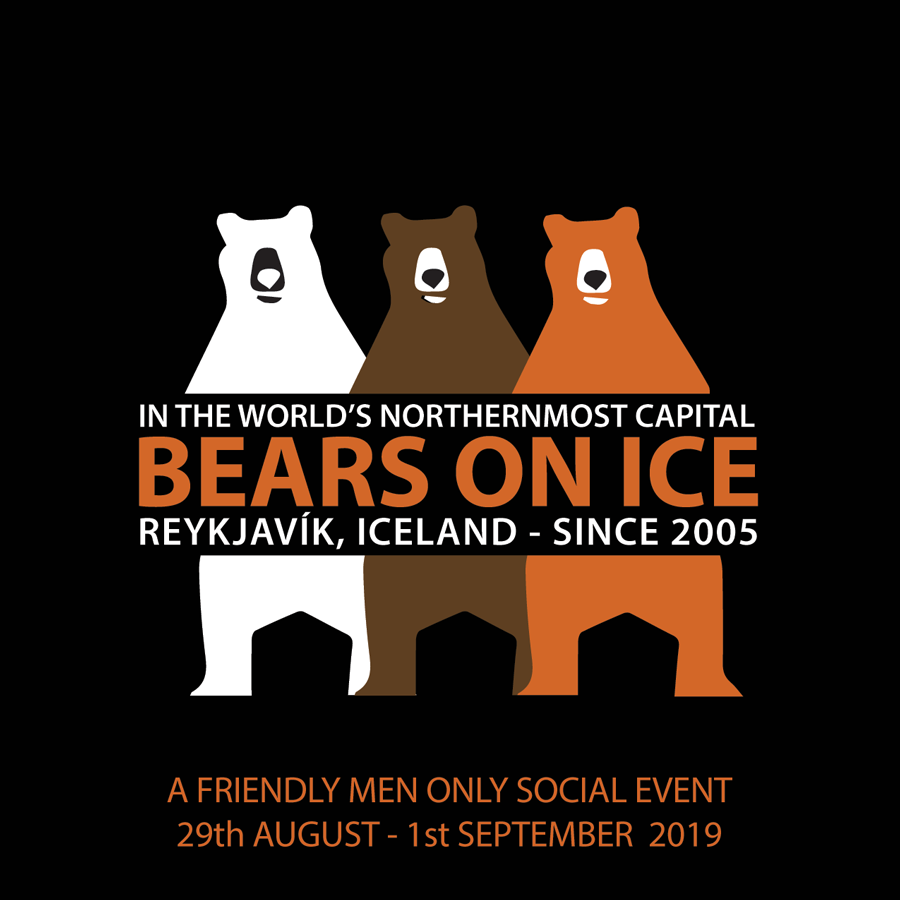 BEARS ON ICE is a bear event where bears, admirers and friends take over the Reykjavik´s gay scene for a few days around the end of August beginning of September every year. since 2005
It usually coincides with Labour Day Weekend in the USA. The 2019 event will start August 29th to September 1st.
Visit BEARS ON ICE website for more information.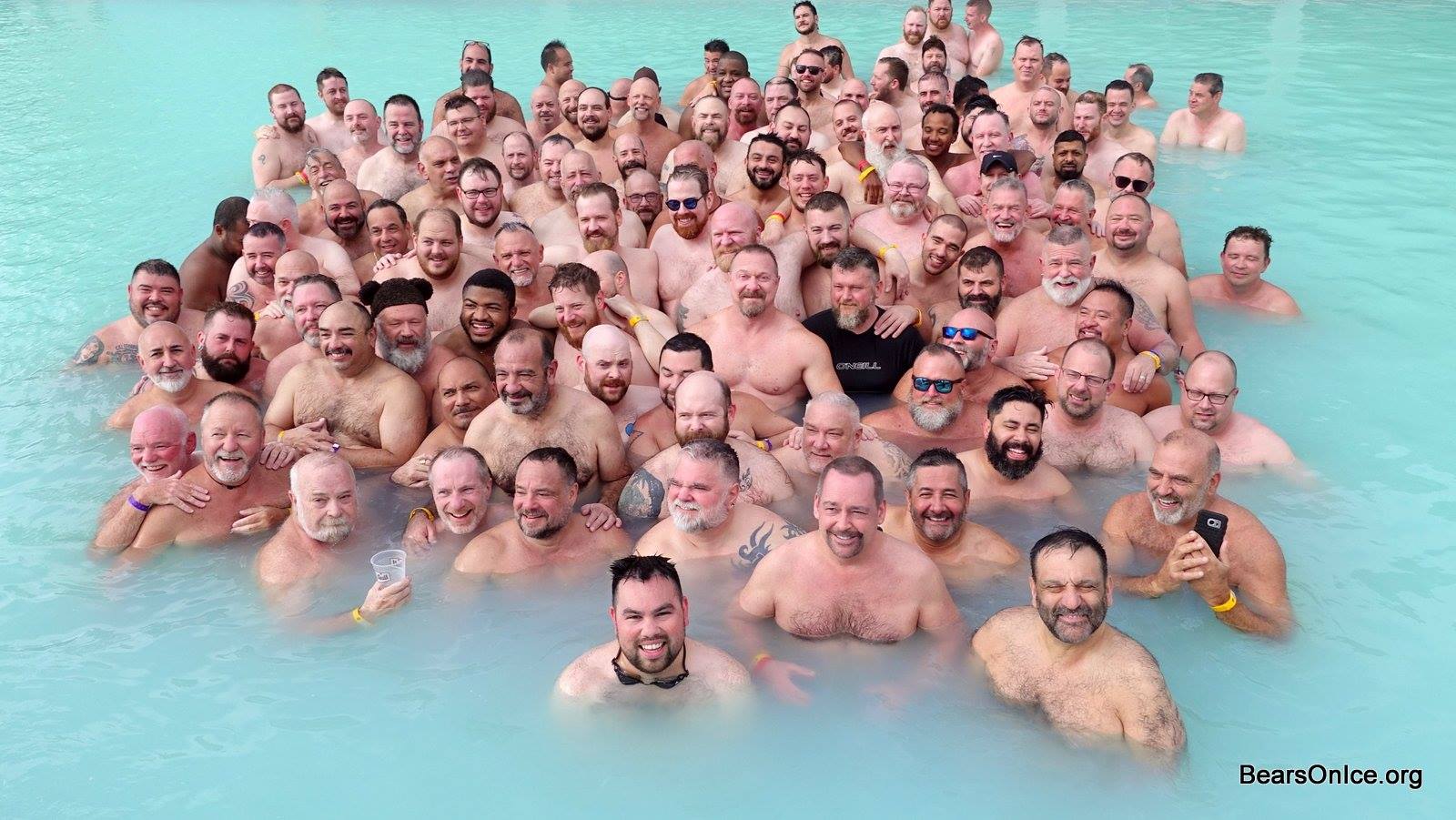 The 2018 group in The Blue Lagoon
The event is run by the same organizers as Gayice.is and you can get Bears on Ice tickets, T-shirts and merchandise in our online store.
Video with snapshots from the Bears on Ice 2017 event.