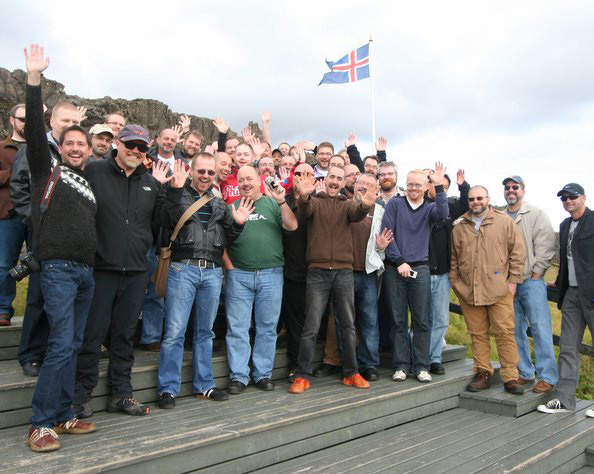 The bear scene is fairly new to the small and mixed Icelandic gay scene. When BEARS ON ICE, the local bear run, was first held in Reykjavik in 2005 the word "bear scene" was unknown to most locals. But now BEARS ON ICE has made a name for itself both locally and internationally and has become an important part of Reykjavik´s small and welcoming gay scene.


This four day event now attracts number of gay and bisexual men from all over the world. When asked why they chose to come to Iceland for BEARS ON ICE a common answer is that this as a great opportunity to see a little bit of Iceland and Iceland´s unique nature while have some good (bear) fun as well. BEARS ON ICE is very small compared to some of the better know international events held around the world. But that is what makes this event so special. You´ll get to know everyone by name.

Neil Geraghty was probably right in his report from Iceland's first bear event in 2005 (except for the helmets) when he wrote:  "I'm sure in the future we'll see hordes of furry fellas polishing up their Viking helmets to head up north where they'll all be guaranteed the warmest of Icelandic bear-hugs".

Clips from BEARS ON ICE 2018
Go to Bearsonice.org for all the info and more pics and videos from Bears on Ice and like them on Facebook to get updates.