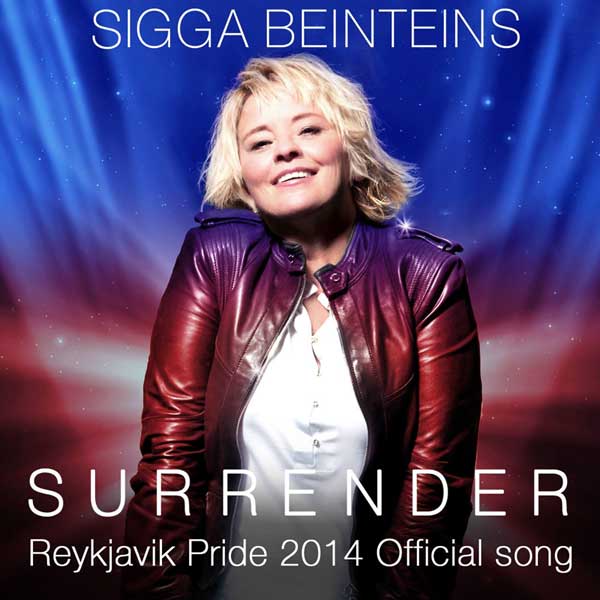 Surrender (Á mitt vald) is the name of the official 2014 Reykjavik Gay Pride song performed by the Icelandic pop singer and Eurovision song contestant Sigga Beinteins.
Sigga Beinteins has been a household name in Iceland for over 30 years. Her first appearance with the Icelandic band HLH flokkurinn in 1983 was an instant hit and in 1989 she joined the band Stjórnin which was to become one of Iceland´s most successful pop acts ever.
Stjórnin released 7 albums but Sigga has also released number of solo albums and children´s albums, she has been on the Icelandic Idol panel and runs her own Singing School.
Check out the official 2014 Reykjavik Gay Pride song with Sigga Beinteins and start pack your bags!