Here are snapshots of people preparing and setting up for The Reykjavik Pride Parade 2023. The Icelandic name for the parade is Gleðigangan or The Parade of Joy and you can certainly see the joy in people's faces.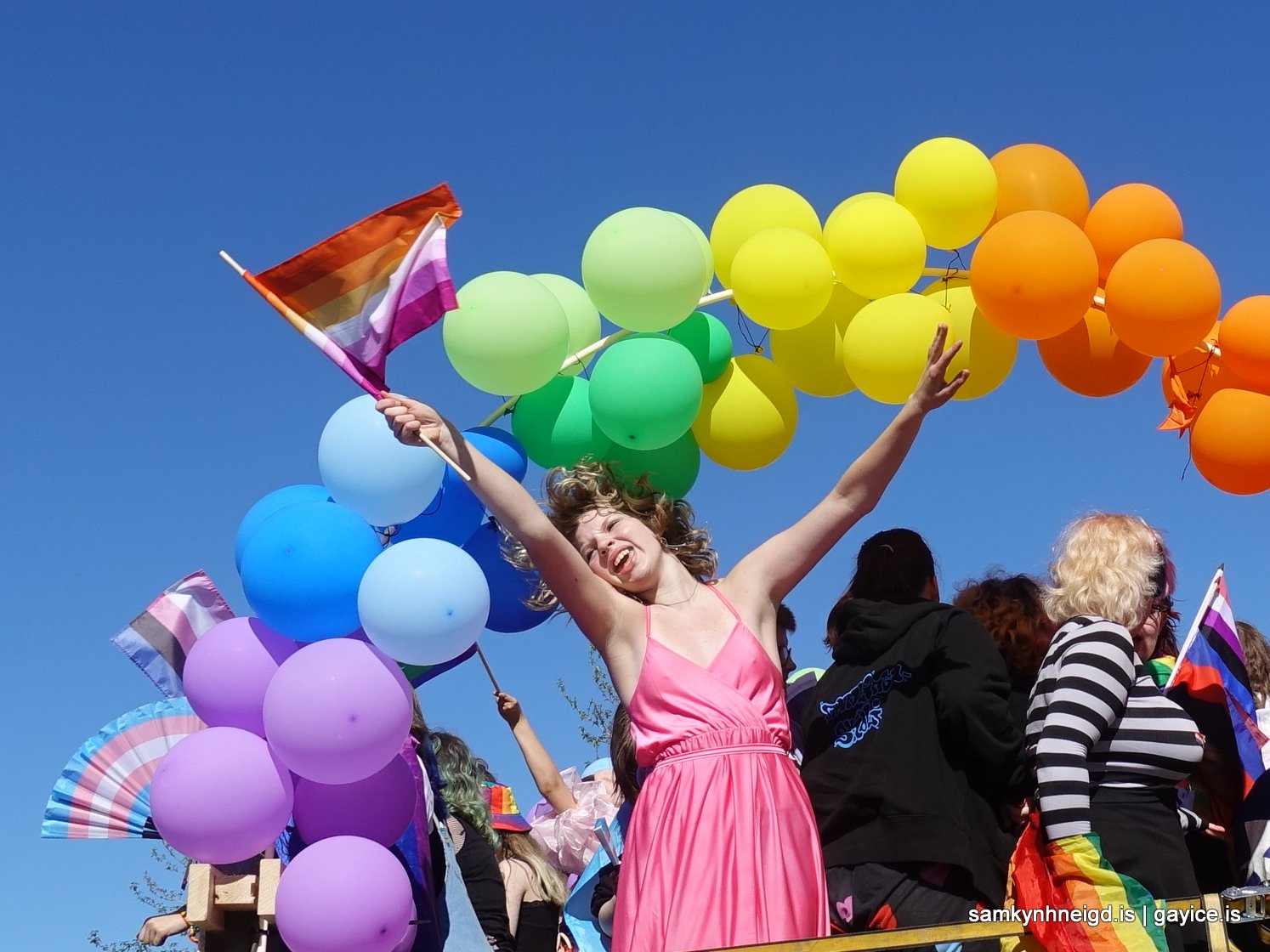 You can click on one of the photos to see it full size and then press the Play arrow
The Pride Parade event is a family friendly event and tens of thousands of Icelanders of all ages come to the city center to watch the parade and many take part either as parts of the LGBT+ community or allies. In the Parade you can see among the supporters the Mayor of Reykjavík and people from the City council, people from the national church, politicians, diplomats and people from all walks of life.
But all is not perfect in Iceland and the Reykjavík Pride slogan this year is The fight is not over. This year's slogan is a call to action and unity amongst queer people, and the support of the society at large.
For more information about the festival please visit the Reykjavik Pride website: https://hinsegindagar.is/en/
Photos: Páll Guðjónsson