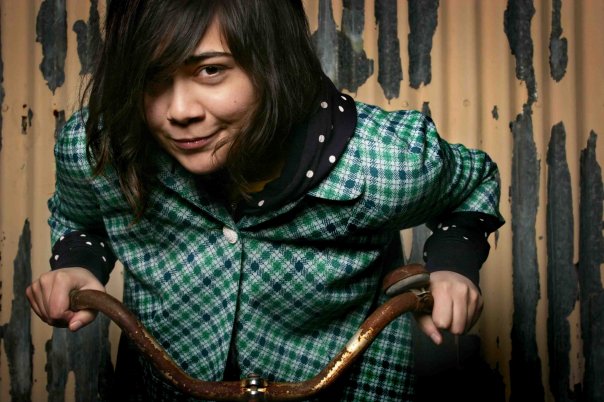 Lovisa Elisabet Sigrunardottir a.k.a. LayLow who has been described as the Iceland's bluesiest chanteuse is ready with a new album. She took Iceland with a surprise when releasing her 2006 debut Please Don't Hate Me and was on top of the Icelandic charts for weeks. Since then LayLow has been very busy performing all over in Iceland and elsewhere. When the National Queer Organization celebrated approved legislation in 2007 LayLow was there to share her charisma and music.
On her new album LayLow continues her forays into traditional blues and country sounds. Recorded at Toerag Studios in London with producer Liam Watson (White Stripes, Supergrass & James Hunter), the new record is titled Farewell Good Night's Sleep, and features musicians such as Carwyn Ellis, Ed Turner, Rupert Brown, Matt Radford, Jason Wilson and BJ Cole, and will be released in Iceland on October 16th.
LayLow will celebrate her new album with an official show on the same night, at the Frikirkjan church, near the pond in the heart of Reykjavik. Later in the evening, Lovisa will be play at Nasa as part of the Iceland Airwaves Festival
Visit Lovisa´s website, Myspace & Facebook to learn more about her and her music or watch the Please Don't Hate Me YouTube video below.