Gayice.is brings you photos and clips from Drag-Súgurs Christmas show from the 22nd of December 2015. A wonderful mix of drag, comedy, singing and more followed by the amazing Andrea Gylfa and her talented half naked santa on the guitar.
This was Dragsúgurs second show and the third is scheduled on the 22. Jan. 2016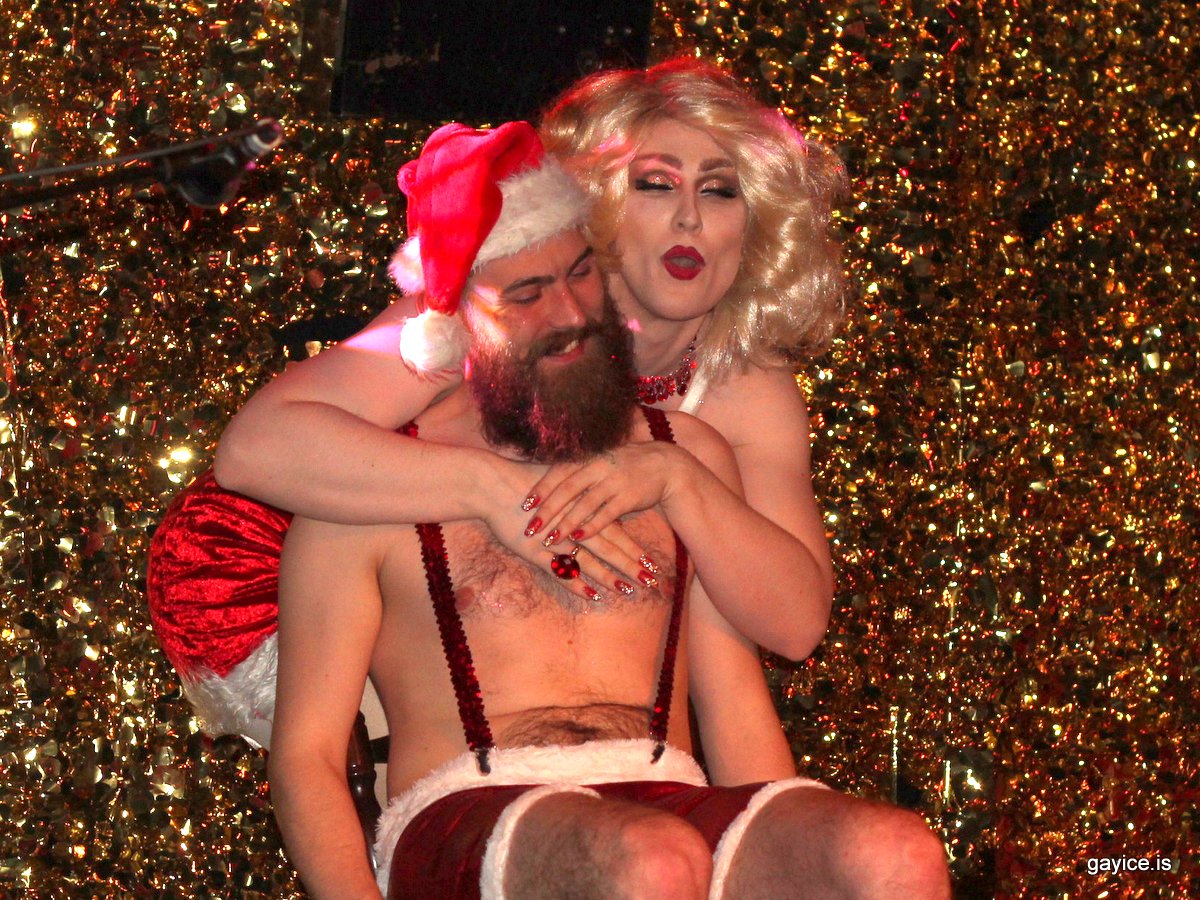 Check out our photo gallery from the Drag Súgur Cristmas special.
Press the big Play button on top for a slideshow.
And here are a few videoclips from the show:
Photos and video: Pall Gudjonsson ©gayice.is
Drag-súgur is on facebook: https://www.facebook.com/dragsugur/
As before the amazing Jonathan Duffy was their MC
Performers:
Aurora Borealis
Gógó Starr
Bóbó the Hóbó
Pixy Strike
Ragna Rök
D-Anal
Starína
Ína Vagína
Mighty Bear
Þrallur
&
Kaktuz